Growing up in dentistry, Dr. Abigail found her passion for fostering healthy smiles at a young age. She was teased in middle school for having a gap, but going through the process of having braces renewed her sense of self-confidence and ignited her desire to become a dentist. As luck would have it, her aunt worked as a dentist in National City. Dr. Abigail seized the opportunity and started working as her aunt's assistant. Eventually, she worked her way up to becoming the office manager. After completing dental school at Centro Escolar University in the Philippines, she actually became her aunt's dentist! Now, Dr. Abigail loves putting smiles on her patients' faces here at Dental Express. She believes in treating each of her patients like a close friend, and she thrives in the family atmosphere. Outside of dentistry, nothing can top Dr. Abigail's passion for her dog. She loves taking her pup with her on fishing trips with her boyfriend, watching comedies and reality TV, trying new restaurants, and traveling around the world.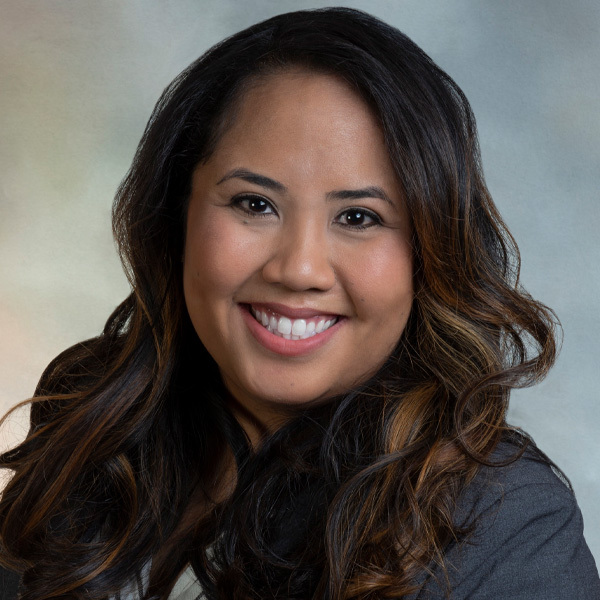 Why did you become a dentist?
I've always wanted to help people, and I knew the best way to do that was to be in the healthcare field. As luck would have it, I grew up in dentistry. My aunt was a dentist in National City, and I was lucky enough to be her assistant. Eventually, I worked my way up to become the office manager. And once I graduated dental school, I actually became her dentist. It's funny how life works! I love making connections with people and giving them confidence through dentistry. This field just works for me, and it was really a natural fit.

But there was one defining moment where I really knew I wanted to work in dentistry. The epiphany I had was when I was teased in middle school… I had a triangular gap, kind of like a teepee in between my front two teeth. Naturally, I was one of those kids that wanted braces. So, my aunt brought me to get braces… and a few years later, once I got them taken off… I had this renewed self-confidence. We take our teeth for granted, but the power that we have to change someone's life through dentistry… Well, I've felt it personally. And that's what I want to give to my patients as well.

Where did you go to dental school?
I was born and raised in San Diego. I went to elementary school, grade school, and high school here. Then, I attended the University of San Diego…

But when the housing market crashed, I felt the weight of all my student loans. So, I decided to graduate and figure it out. My parents were from the Philippines, so I thought about going back and becoming an American International dentist there. After doing some research, I found out it was possible!

So, I packed up and went to the Philippines to attend Centro Escolar University for 4 years. After that, I did a 2.5-year program at Indiana University, and then finally returned home. My boyfriend and I wanted to come back home to start our next chapter, and that's exactly what we did. I'm here for now and hopefully for good!
What is your favorite part of your dental practice?
My favorite part is putting a smile on my patients' faces. Whether it's from a cosmetic standpoint, an orthodontic standpoint, or just helping them get a stain off. Even just remembering small facts about my patients. They really appreciate that. I try not to look at them as patients… but as people. My friends. And if I leave them smiling on both the outside AND the inside, then I've done my job!

What are your passions outside of dentistry?
My number one passion is my dog! That might make my boyfriend sad, but we love her so much. I adopted her during quarantine and she very quickly became my best friend. I love going out and spending time on the water with her. My boyfriend loves to fish… so we all go together.


My second favorite––I have to admit––I love watching comedies and reality TV! I'm a big pop culture person. That's my guilty pleasure. I love watching TV that keeps me laughing and feeds my positive attitude.


I also love going out to eat. I'm definitely a foodie, or a baby foodie as they say… and a yelp leader in training! LOL. I'm always open to trying new foods.


Traveling is also very important to me. I love it!
What do you enjoy most about working at Dental Express?
I love the people and the family atmosphere, and the opportunity to grow is such a big motivator for me. They really give you space to learn and grow your skills. I love working with people who always want to help you become a better dentist and version of yourself. I feel like I truly found the right place for me. 
How do you help cultivate the Dental Express team?
I love to lead by example. Even when you don't notice it, members of your team are watching you and looking at you as a role model. Leading by example is how I learn and I like to give that same support to everyone. I'm never afraid to lend a helping hand, and I always want to work as a team. I feel that if we work as one, we'll always provide the best service possible.
What would you say is the highlight of your career?
In the Philippines, when you take the board exam, you take it with the entire country, and at the end they rank you. There were about 700 of us taking the exam at once. And to my surprise, I came in 9th! That was a huge honor for me. I was technically called a "top-notcher". It's a weird word, but I won awards, scholarships, and job offers because of my rank. It was one of the best moments of my life. Not only was I proud, but it really made my whole family very proud of me too. My parents were literally handing out copies of the newspaper articles! 
Of Dental Express' five core values (integrity, empathy, adaptability, collaboration, and whistle while you work) which do you feel is the most valuable to you as a dentist?
I believe empathy is the most important value to me as a dentist. I always want to put myself in the shoes of the patient. I can see myself in the patient's experience, and I want to make sure I'm giving the service I would want to receive. I spend a lot of time understanding my patient's needs and experiences. This connection helps me treat them with the care and understanding I would expect from a dental care professional. 
What is your greatest challenge working as a dentist?
My biggest challenge is within myself. I'm very much the kind of person that wants to dip my toe in the water before I fully commit to something. That way I know if I have the skill set to do more. I want to practice and make sure I have a plan before I do it on my own, so it's tough for me to fully embrace new things sometimes. Working with other dentists helps me learn, expand my skills, and make sure I'm doing the best possible work. At Dental Express, there's no shortage of amazing dentists to learn from!
That's easy: My mom. She gave me her 401k to go to dental school! That's how much she loves me. Not only did she support me from a financial standpoint, but from an emotional and mental standpoint too––my whole life. I don't know how I could possibly repay her, but I hope to be there in the same capacity for her in the future.