Growing up in the bakery business, Dr. Davis had to take extra good care of his teeth. At a young age, he realized he loved working with his hands and he wanted to do something to give back to his community. Becoming a dentist made perfect sense. Dr. Davis could help people discover their ideal smile and work with his hands. Today, Dr. Davis loves working at Dental Express Point Loma where he gets to collaborate with his Dental Express family. He believes treating patients like family builds long-lasting relationships and gives patients the confidence to trust their dentist and receive the care they need. Outside the office, Dr. Davis is a foodie at heart and gives his time to the Dental Care For Children mission trips. He loves going to visit orphanages, churches and schools in Mexico to provide dental services to those in need. For Dr. Davis, giving is living.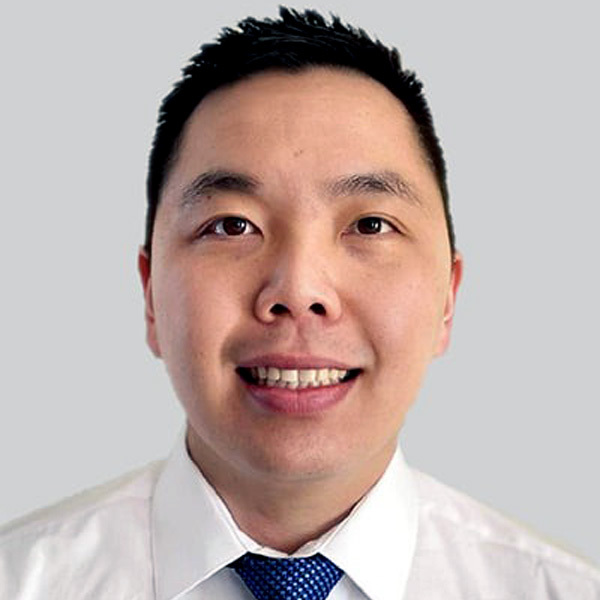 Why did you become a dentist?
Growing up, I shadowed my uncle in a lab technician business and I learned to love using my hands at a young age. Watching my uncle, I realized that work could be more than just work — it could be fun. Also, my family was in the bakery business, so I watched how great it made my parents feel when they put a smile on someone's face. That's when I thought, I could help make people smile, work with my hands, and have fun at work if I were a dentist. And that's where the story began…
Where did you go to dental school?
Well, I'm a California native. I went to Monterey Park High School in Los Angeles, then attended dental school at the University of Southern California School of Dentistry. I love my community and I'm honored to be serving the same people who helped me become who I am today.
What is your favorite part of your dental practice?
That's an easy one: I enjoy making people smile. When I see someone smile with confidence after I've completed work with them, I get a sense of accomplishment that couldn't be filled any other way. It's moments like these that remind me why I do what I do and give me the drive to continue growing and learning every day. It's all about giving back.
What are your passions outside of dentistry?
Giving back. I'm a member of the Dental Care for Children group where we do yearly mission trips to serve children in need. We go to orphanages, churches, and schools in Mexico to provide dental care. It's extremely rewarding. Outside of that, I'm a foodie. I still love to bake. I guess you could say it's in my genes. I also love to watch college sports, mostly USC and Cal. And I'm getting married! That's exciting.
What do you enjoy most about working at Dental Express?
I enjoy the collaborative atmosphere. I love working with a team of colleagues and creating a system, a flow that's efficient and productive. Dental Express gives us all the top-of-the-line equipment to make our job super successful, and they create a work environment that is patient-focused. It's truly unique
How do you help cultivate the Dental Express team?
I lead by example, which I'm sure you've heard a lot, but it's the way I learn. Staying positive, having open communication, and fostering genuine relationships make the workspace more conducive to providing the best service possible. When we work as a team, our patients feel more comfortable, confident, and trusting in our work. Dentistry is all about the patient. So it's up to us to work as one and make sure our patients know that they are the reason we do what we do.
What would you say is the highlight of your career?
I don't have one specific highlight, but rather many. Every day I give back to a patient, help them discover confidence, I am fulfilled. This motivation to give back drives me to do better, to strive to be better. It's the art of sharing with others. I believe it's the highlight of my life — Service to others.
Of Dental Express' five core values (integrity, empathy, adaptability, collaboration, and whistle while you work) which do you feel is the most valuable to you as a dentist?
Definitely collaboration and integrity. I say collaboration because a dentist can't do everything alone. I need a team. I require the support and effort from my colleagues that make our service possible. I worked as an assistant, so I understand the importance of being by the doctor's side and making sure everything is running smoothly. Collaboration means making sure we are all on the same page. It's so important.


Then integrity because honesty between the staff and patients is crucial to run a successful dental practice. Our patients love our offices because they know what they are coming to get: a family environment where we treat your family like our own. Dental Express really goes the extra mile to provide exceptional service.
What is your greatest challenge working as a dentist?
My greatest struggle is wanting to do more. The dental industry is evolving so quickly, I don't have the time to keep up with all the new technology, procedures, and industry as a whole. I do a pretty good job staying current, but I struggle with the desire to learn more, which all just plays into my drive to do better for my patients
My mom. She made me work hard. She instilled great values. And she taught me the art of giving back. I owe her for all my success.