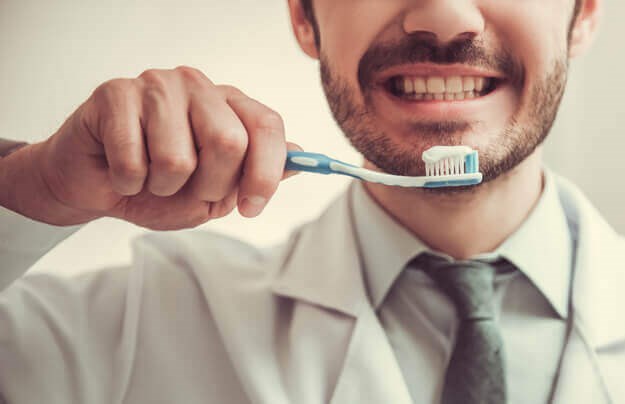 What's the Best Toothpaste: There's no such thing as simply selecting a tube of toothpaste. There are dozens of choices on the shelves of your local retail stores. Should you purchase the one with baking soda? What about the brand with whitening power? Or perhaps tartar control would be best? It doesn't help that you're bombarded with advertisements online, on television and in magazines. Some of these claims are motivated by marketing departments and not professional dentists. Don't worry! We're here to take a lot of the mystery and confusion out of choosing a good toothpaste. We've provided three things to consider before your next shopping trip.
Check for the seal of approval
It's very important to make sure you're selecting a toothpaste with the seal of approval from the American Dental Association. This means that the product meets the requirement of having certain ingredients and having those ingredients accurately listed on the product. The ADA seal also means the product is created in a supervised, laboratory-controlled environment. This ensures you're getting a quality product with no additives.
Be wary of "toothpaste promises"
We'll whiten your teeth! We'll restore your enamel! Toothpastes make a lot of promises. Ad slogans are splattered all over magazine pages and television. But do these promises really hold up? Let's look at a few of them:
Tooth-whitening: Yes, those toothpastes will work—but the results aren't nearly as good or as long-lasting as what you'll get in our office with professional teeth whitening.
Restoring enamel: This may be possible, but it depends heavily upon what shape your teeth are in to begin with. If your enamel is breaking down, it's more important to speak to us so we can help you restore your teeth properly. This will be more effective than any toothpaste.
Personal preference
We confess: we all have our favorite toothpaste flavors. That's one reason why we offer a variety of them in our office. As long as the toothpaste carries the American Dental Association seal of approval, you're limited only by personal preference. Favorite flavors can also help encourage children to brush their teeth regularly.
The bottom line? Ask us!
We're dedicated to caring for your entire family. We want to provide you with timely, accurate information. There isn't just one toothpaste that is right for everyone. Our dentists will help you determine what toothpaste will meet your needs. We can even provide prescription toothpastes that you'll only find through our dental offices. Remember, we don't only want to see you when you have cavities. We want to help you care for your teeth throughout your life. We'd love to treat your whole family and help them stay on track for a lifetime of good oral health. ___ Dental Express offers dental care for the entire family, including SmileCorrect, implants, emergency dental care and maintenance services. With four convenient locations in San Diego, our practice features compassionate care coupled with state-of-the-art technology. Contact us to schedule an appointment today. ___
Sources:
The American Dental Association. "The ADA Seal of Approval: Product Acceptance. " Online. The Cleveland Clinic. "How to Choose the Best Toothpaste for You." Online.