The 5 Riskiest Sports for Your Teeth: Every sports fan has seen a favorite athlete take a serious tumble, receive an elbow in the face or get smacked with a baseball. While it's one thing to see these unfortunate incidents play out on ESPN, it's a different matter when you, your son or your daughter is the one facing an injury. While mouthguards remain one of the best ways to reduce the risk of sport-related dental injuries, they are worthless if not used. In one survey conducted by the American Association of Orthodontists, a staggering 67 percent of parents admitted that their child didn't always wear a mouthguard when playing sports. If that isn't alarming enough, how about this: Out of the 7 million recreation-related injuries each year, more than half are sustained by children as young as five.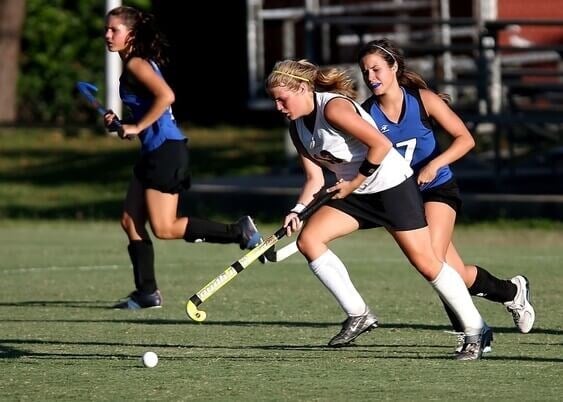 When should you wear a mouthguard?
Granted, each sport has its risks and rewards, and if you're not wearing a mouthguard–or using one ineffectively–any activity can pose a greater risk to your teeth. You should always wear a mouthguard for the following sports:
Basketball
Boxing
Equestrian sports
Track and field events
Field hockey
Football
Gymnastics
Handball
Ice hockey
Inline skating
Lacrosse
Martial arts
Racquetball
Rugby
Soccer
Softball
Squash
Volleyball
Water polo
Wrestling
Any extreme sport
Sound like a lot? It is. But remember that the National Youth Sports Safety Foundation estimates that in any given year, 3 million teeth are knocked out during organized sporting events.
The 5 Most Dangerous Sports for Your Teeth
However, out of the list above, there are several "repeat offenders: — the sports most likely to result in a dental injury. We count down the top five, and number one may surprise you.
5. Skateboarding and Other "Thrill Seeking" Sports
This category includes snowboarding and skiing. While these do not involve any contact with opponents, a carelessly planned maneuver can result in contact with the pavement.
4. Boxing, Wrestling, and Marital Arts
It makes sense that if your opponent is throwing a punch at your face, he or she may take out a few incisors with it. Some studies show that more than 50 percent of wrestlers interviewed reported some type of dental injury. Because many of these sports, including martial arts, require the use of mouthguards, dental injuries are not as common as they could be.
3. "Ball and Stick" Games
These include baseball, hockey, lacrosse, and any game involving striking a ball with a stick or bat. While these games may actually account for a larger number of injuries, these injuries are generally not as severe because many of them, such as hockey and lacrosse, require players to wear mouthguards and other protective gear.
2. Football
You're surprised it isn't number one, aren't you? At some point, it probably was. In the 1950s, prior to widespread mouthguard use, 54 percent of football injuries involved teeth. Fast forward 60 years, and the dental injury rate is around 2.8 percent.
1. Basketball
If you've ever played a pickup game at Ward Canyon Park or watched the San Diego State Aztecs face an opponent, you understand that basketball is a "no-contact sport" in name only. In one study, men's basketball counted for roughly 10.6 injuries per 100 athletes—more than three times the amount by football. Women's basketball also had an exponentially higher rate of injury at 5 incidents per 100 athletes. Next time you watch a professional or college game, take a look at how many athletes are wearing mouthguards. They aren't used as often as they are in football. In fact, an alarming number of collegiate basketball players have unprotected teeth!
Be prepared for dental emergencies.
It's also important to know exactly what to do in case of an injured tooth or dental emergency. Of course, before you or your child begins any sport, talk to your dentist about the importance of mouthguards. While they are easily available, the most effective ones will be customized to fit the exact shape of your mouth. Whether you're a point guard on the varsity team or you're a weekend warrior, speak to your family dentist about what type of mouthguard would be right for you. Dental Express offers dental care for the entire family, including SmileCorrect, teeth implants san diego, emergency dental care and maintenance services. Our practice features compassionate care coupled with state-of-the-art dentistry at four convenient locations in San Diego: Downtown, Point Loma, Clairemont and Santee. Contact us to schedule an appointment today.
---
Sources: American Dental Association. "Mouthguards." Online. American Dental Association. "Play It Safe: Prevent Facial Injuries with Simple Sports Safety Precautions." Online. American Dental Association. "Do You Need a Mouthguard?" Online. Incident Journal of the American Dental Association. Online. Knowlton, Rick, DMD, MAGD, et. al. "Sports-Related Dental Injuries and Sports Dentistry." Online. Petruska, Susan, DMD, AACD and Jesisca Forestier. "Dental Injfuires from Sports Trauma: Review and Case Study." Journal of Cosmetic Dentistry." Schonbrun, Zach. "N.C.A.A. Players Ignore Advice on Mouth Guards, Often at Their Own Peril." New York Times. Online.