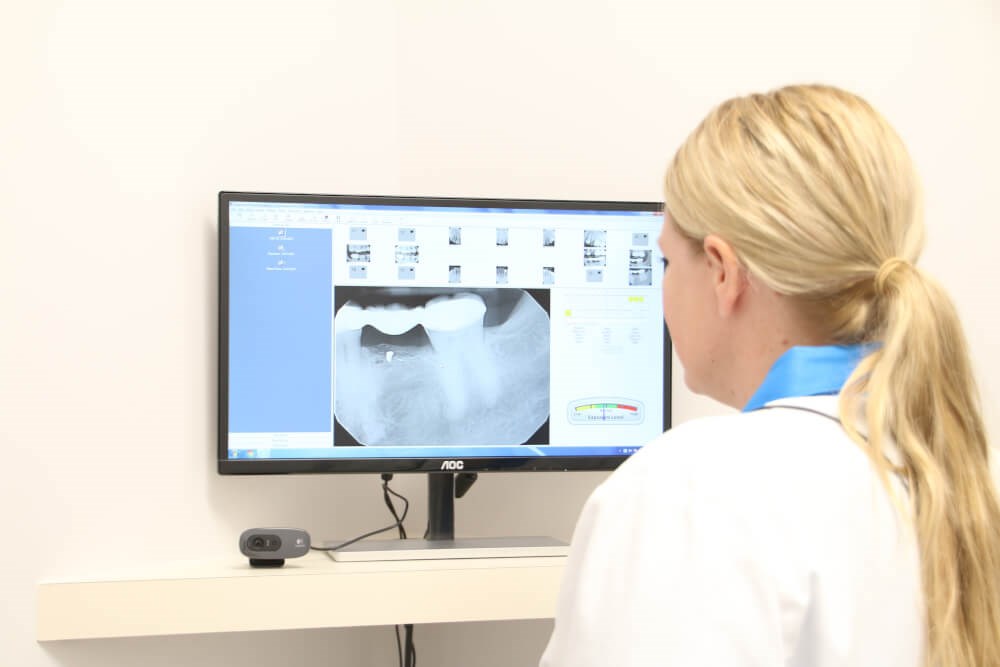 Locating a dental professional in San Diego, CA to best meet your family's dental health needs can help in making sure that you obtain the ideal care for your smiles. Comparable to a family doctor or primary medical dentist San Diego provider, a general dentist is the main practitioner in tending to your general dental health, spanning from preventive treatments to aesthetic and reconstructive approaches. A general dentist can administer treatment to adults and children at every age to protect and restore oral health and function, as well as the cosmetic look of their smile. Even though general dentist is trained and educated in overall dentistry, they are able to collaborate with specialists in cases where specific kinds of care are needed that could be better served with more specific expertise.
Utilizing their vast knowledge, our general dental professionals at Dental Express in San Diego, CA are highly trained and equipped to administer ideal treatment for you and your loved ones. We are happy to collaborate with you to bring health to your teeth and gums. Dental health and the appearance of your teeth may greatly impact your general wellness and overall quality of life. Dedicated to providing your family with the highest level of comprehensive general dentistry, we offer a wide range of services to keep you and your family's smiles feeling and looking their absolute best.
THE RANGE OF PRIMARY DENTISTRY TREATMENTS
Essential for adults and children of all ages, kids first pediatric dentistry is a field that covers a wide scope of dental health issues. A general dentist examines oral conditions that involve the gums, teeth, jawbone, jaw joints (temporomandibular joints, or TMJ), and the tissues in and throughout the mouth. Although the prevailing, overall goal of general dentistry is to protect the existing dental and oral structures for ideal function, a general dentist works to meet the unique requirements of each patient by way of accurate diagnoses and treatments. General dentistry services include professional dental cleanings and comprehensive exams, diagnostic x-rays, tooth colored fillings, crowns and bridges, partial or full dentures, gum disease treatment, dental sealants, fluoride dental treatments, and athletic mouth guards, as well as other categories of procedures.
SCHOOLING AND QUALIFICATIONS
After a four-year undergraduate degree, primary dentists have four years of advanced education in the dental field. Throughout their period in a dental program, a general dentist is fully trained and well-educated in a strict program with both lecture and clinical components. Dentists are required to then complete a comprehensive exam to become certified in their particular states. To preserve what they have learned and keep up to date with the latest in the field, general dentists typically complete continuing training programs annually.
TRAITS TO LOOK FOR IN A PRIMARY DENTIST
When you need to meet a dental professional in San Diego, CA, it is crucial to contemplate a number of aspects. Picking a practitioner who helps you to remain comfortable and listens to your worries may be extremely useful in getting treatment that is personalized for you. No matter what period of life you might be in, a general dental professional can help you in obtaining all of your dental needs and feeling confident in a gorgeous smile. Discovering a practitioner who keeps up-to-date with the latest in dental treatments and methods can further bring a high level of attention to your smile. Many general dentists also perform aesthetic and reconstructive dentistry procedures to improve the look and function of your teeth. When you have Cosmetic and Family Dentistry concerns regarding your teeth, selecting a practice that performs the latest innovations in aesthetic services could also be essential in meeting your smile goals.
WHEN TO SEE A GENERAL DENTIST
Visiting a general dentist for annual dental services and as necessary to maintain your dental health has advantages that go further than the function and look of your teeth. Several research studies have noticed a link between oral disease and systemic issues throughout additional parts of the body. Retaining optimal oral health also helps your overall well-being and might even enhance your quality of living. At Dental Express in San Diego, we plan to allow you to improve your oral wellness to a level that promotes a healthy body. Going to our general dentistry practice also enables you to get a large number of dental health concerns treated from the convenience of a central site. Here, you can get the kind of dental services your family needs during each stage of life, from infancy to the older adult years. Regular dental services and exams help our team to find oral conditions and offer immediate intervention when required, generally reducing your need for expert and expensive treatment later on.
WAYS TO KNOW IF YOU NEED TO VISIT A DENTAL PROFESSIONAL
When it has been some time since you have taken a trip to see the dentist, then it may be an excellent idea to schedule an extensive exam to find out more about any potential oral health problems. While multiple oral conditions show symptoms or are visually obvious, others could be lurking below the surface of the teeth or gums, leading to damage without you being aware of it. Regular visits, at least bi-annually, are suggested for expert dental cleanings and exams to allow you to maintain optimal oral health and identify any treatment needs as early as possible. Our Smile Dental San Diego, CA dental professionals can then let you know if additional care is needed to rejuvenate your dental health. Creating a continuing relationship with our general dentists could also better meet your needs when a dental emergency happens and you or your family need immediate treatment.
IDENTIFYING THE BEST FAMILY DENTAL CARE PROVIDER
Our dental team at Dental Express in San Diego would be pleased to have you and your loved ones obtain the general dentistry treatment you require for a restored smile and excellent oral health outcomes. We strive to help every patient to feel welcome and relaxed, from the initial phone call to all visits afterward. To focus on your worries in the most complete way, our team provides a personalized approach to your dental health and suggests the services that are most ideal for your specific smile. For modern, personalized dental care in a welcoming environment, contact our San Diego, CA dental center and discover your new general dentist.