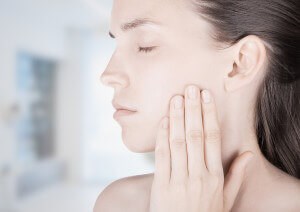 Causes of Toothache 
People get toothache because of various reasons, and the most common among them are, 
Cracked tooth 

Hum disease

Cracked tooth 

Tooth grinding and clenching 

Abscessed tooth 

Any kind of damaged dental restoration
Common causes of severe tooth pain: Drinking a cold glass of lemonade or enjoying an ice cream treat is a refreshing way to get relief from the summer heat… until contact with that cold delicacy causes a stabbing, throbbing pain to shoot through your tooth. There are many different tooth pain causes. Only a dentist can determine if the problem is caused by a sensitive tooth, a cavity, or something more extensive such as an abscess or infection. Following are some of those common culprits:
Cavity Pain
Tooth decay is one of the most common causes of tooth pain and causes severe tooth decay pain. A cavity can cause sensitivity to hot or cold food. While toothpaste for sensitive teeth can help, if the pain continues, you may have deep decay that has spread to the tooth's pulp. Speak with your dentist and keep regular appointments to get help for cavities.
How Cold Sensitivity is the Common Reason for Tooth Sensitivity?
The enamel is made of dentin and is damaged or starts eroding for various reasons, including gum recession, tooth decay, and many other dental damaging factors. Individuals have this protective covering naturally but once the dentist loses its strength, the tooth surface starts to erode which results in making your tooth surface sensitive to cold and hot foods.
Sensitive Teeth
Teeth that are sensitive to hot and cold foods may have tooth decay, worn tooth enamel, or an exposed root. When the tooth's protective layer of enamel erodes, dentin – the bony tissue of the tooth – is vulnerable, making teeth sensitive.
Chipped Or Cracked Teeth
A sharp, searing pain (sometimes described as an "electric shock" ) could indicate a cracked or chipped tooth pain. Cracked teeth are caused by accidents, injuries or from chewing on hard objects such as ice. See your dentist for help with tooth injuries.
A Loose Filling
A sharp pain when biting down on food can indicate a loose filling, and this can also cause severe toothache.
Infection / Abscess
When the root of the tooth is infected, it can develop an abscess. This can cause a tooth to feel "hot" due to inflammation that agitates the nerve. Depending the extent of damage, a root canal pain treatment may be needed to repair the tooth. An untreated infection can become serious if it spreads to the jaw bone or other neighboring tissues.
Dental Work
Sometimes teeth are sore or sensitive after dental surgery or dental treatment. Be sure to speak with your dentist before any procedures so you will know what to expect and what to do if you are experiencing unrelieved pain.
Bruxism
Bruxism is the medical term for grinding teeth. Many adults may grind their teeth when they sleep, causing a dull ache in the jaw and upper teeth. Bruxism can wear away tooth enamel, which can lead to cavities or cracked teeth. A dentist can create a customized mouthguard to protect teeth while sleeping.
How to Stop Electric Shock Feeling in Tooth?
Need Tooth Pain Relief?
The easiest way to treat tooth pain is to avoid it. Regular dental checkups can keep your smile healthy and help you avoid some of the complications—and pain— caused by tooth decay. If you do have severe tooth pain, see your dentist as soon as possible because timely intervention can help avoid more costly dental work later.
Dental Express offers dental care for the entire family, including SmileCorrect, implants, emergency dental care and maintenance services. Our practice features compassionate care coupled with state-of-the-art dentistry at four convenient locations in San Diego: Downtown, Point Loma, Clairemont and Santee. Contact us to schedule an appointment today.