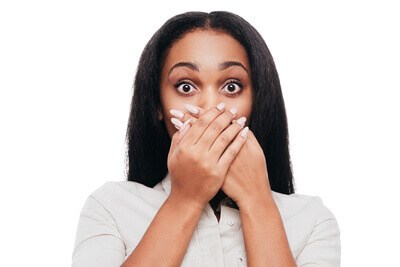 Your Complete Guide to Dental Emergencies: If your child participates on a school sports team, we know you're busy taking them to soccer or baseball practice. We're also sure that you're cheering them on from the sidelines — we do the same thing! Several members of our Dental Express family have children actively involved in all kinds of sports. This means we know firsthand the importance of being prepared in case of a dental emergency. We've seen it all in our offices — broken teeth, cracked teeth, even teeth that have been completely knocked out. Sadly, many dental emergencies are the result of sports injuries. So, while we hope you'll never need it, we've compiled this handy guide on what to do in case of a dental emergency just in case you do.
What to do for a cracked or broken tooth
Cracked, broken or chipped teeth are the most common dental injuries, according to the American Association of Endodontics. If you've broken or cracked a tooth:
Rinse your mouth with warm water to clean the area.
Apply a cold compress to your face to reduce swelling.
If the tooth is broken, cover it with sterile gauze. This will keep it clean and keep bacteria away.
Get to your dentist as soon as possible.
It's so important to get to a dentist immediately — even the smallest crack in a tooth can allow bacteria to seep into the tooth's pulp. The pulp is the soft tissue inside your tooth. When the pulp is inflamed, it can cause a nasty infection. If it's not treated, you may need a root canal.
What to do in case a tooth is knocked out
There are many ways a tooth can be knocked out. Maybe a baseball hits your daughter in the mouth, or your son takes a tumble on the playground. Often, we are able to save the tooth. Just be sure you follow these step-by-step instructions:
First, assess the injury and try to stop the bleeding.
Find the missing tooth. It's important to find the tooth and bring it to us as soon as possible so that we can attempt to save it.
When you find the tooth, be sure to touch only the white, "top" part of the tooth, called the crown. Do not touch the roots of the tooth. This can damage them.
If the tooth is dirty, rinse it briefly with cold water.
Can you place the tooth back in the socket? If so, carefully place it there and bite on a handkerchief in order to keep it in position.
If you can't put the tooth in the socket, you can transport it in a glass of milk. If you don't have milk, do NOT put the tooth in water. Instead, hold it in the cheek or in a container of your saliva. Make sure the tooth isn't accidentally swallowed.
Get to your dentist as soon as possible.
What to do if a dental crown comes off
Just as a tooth may be damaged by accident or injuries, dental crowns can come loose and fall out. If you realize you've lost a crown:
If it's in your mouth, immediately remove it. It's far too easy for it to accidentally go down your windpipe and choke you.
Gently rinse your mouth and the crown with water.
Do NOT use any type of glue or paste to replace the tooth. The crown should be fixed by a dentist.
We know it's tempting to try to replace the crown yourself with some over-the-counter dental paste. However, it's extremely important that you let a dentist make the repair. If not, you may accidentally cause more damage.
What to do if you bite your tongue or lip
Sometimes, you can bite your tongue or lip so hard that it becomes an emergency. If so, remember:
Gently clean the area with water.
Apply a cold compress.
Get to your dentist as soon as possible.
What NOT to do in case of a dental emergency
We understand that a dental emergency is upsetting and stressful. If someone in your family does experience a one, we want you to be aware of some things to avoid:
Do NOT try to repair or replace the tooth by yourself.
If an object is stuck in the mouth, do NOT try to remove it with sharp instruments. If the object can't be removed by gently flossing, you should see your dentist.
Do NOT rely on herbal or home remedies during a dental emergency. Even natural products can interact with prescription or over-the-counter medication. Sometimes they may even do more damage!
Do NOT rely on home remedies—you may inadvertently make the situation worse. Only follow home care instructions from your dentist.
Do NOT use glue to try to secure the tooth in its socket.
How to avoid tooth injuries
Of course, the best way to treat dental emergencies is to avoid having them in the first place. Here are some simple precautions you can take to avoid accident and injury to the teeth:
Make sure your children wear a mouthguard when participating in sports or recreational activities. You should wear a mouthguard as well to set a good example.
Avoid chewing ice, popcorn kernels or hard candy… all of which can crack a tooth.
Use scissors, NEVER your teeth, to cut things.
In case of an emergency, take advantage of our same day dental walk-in appointments
We know that emergencies don't occur at the most convenient times. Therefore, we welcome same-day or walk-in dental appointments in all four of our San Diego offices. If the accident occurs outside of office hours, you can leave a voice mail (checked daily) or visit your local emergency room. Contact us for more information or to schedule a same day dentist appointment. __________ Dental Express offers dental care for the entire family, including SmileCorrect, implants, emergency dental care and maintenance services. With four convenient locations in San Diego, our practice features compassionate care coupled with state-of-the-art technology. Contact us to schedule an appointment today. __________
Sources:
The American Dental Association. "Dental Emergencies." Online. "Mouthguards." Online.