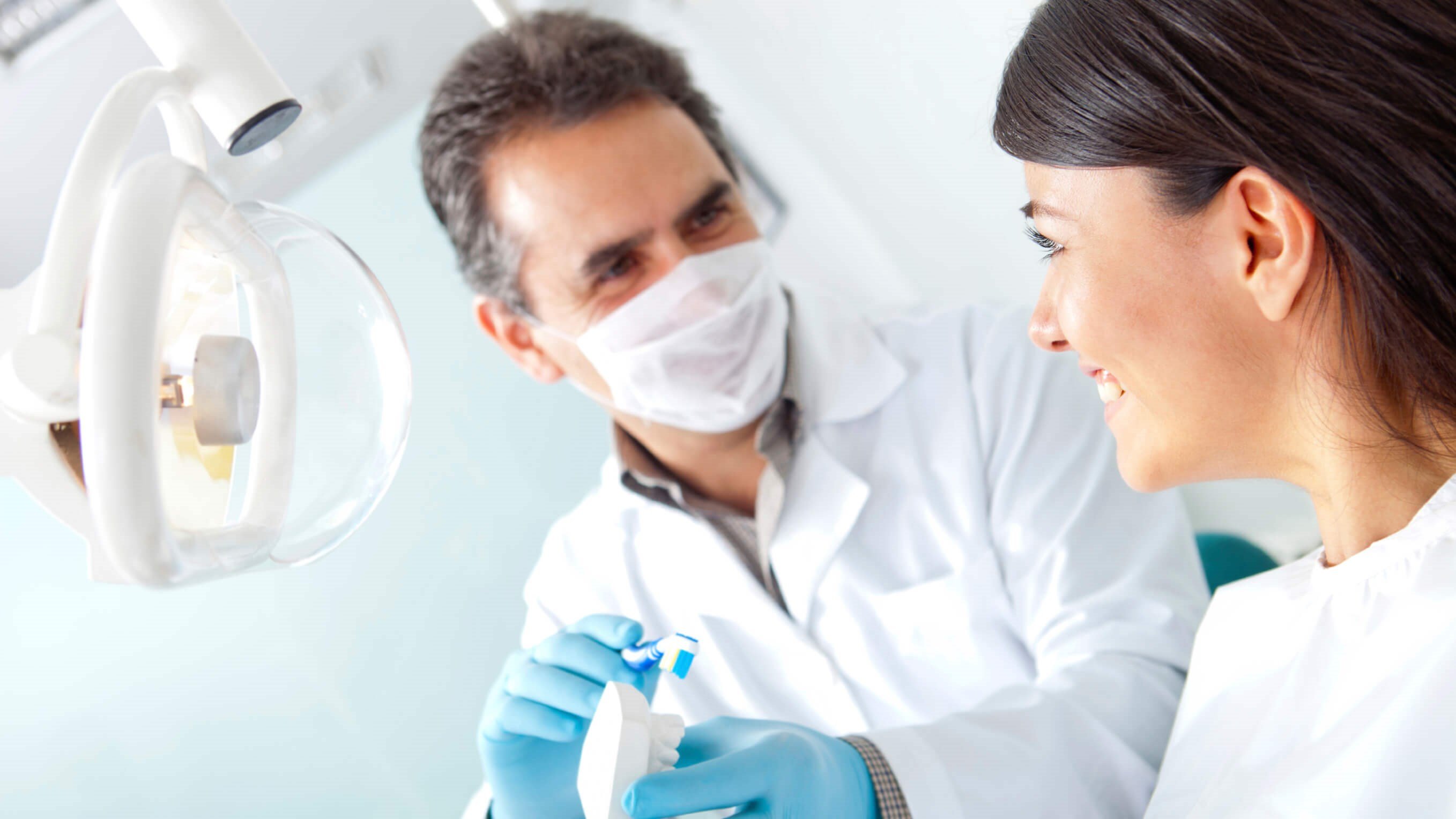 The COVID-19 pandemic has changed a lot of things about our daily lives. Regular visits to the dentist have also changed. Many dental practices, such as Dental Express in San Diego, CA, have reopened and are using CDC guidelines to provide the safest dental care. With the help of personal protective equipment (PPE), our dental team can both protect patients and themselves while performing comprehensive dental exams and routine dental cleanings.
It's no surprise that so many people are wondering, "is it safe to go to the dentist now?" Because COVID-19 Pandemic spreads through respiratory droplets that get into the mouth, nose, or eyes, you may be scared to sit in a dental chair. Viral transmission can happen if someone isn't showing symptoms. Our dental team is tested and will wear masks at all times to help ensure safety.
Before your appointment
Before your appointment at Dental Express, our office may call to ask questions about your health. These same questions may be asked again before any dental service is performed. Our dental office will limit the number of people that can be brought into your appointment. We suggest that you leave your children at home or allow your teenage children to go into the office alone while you wait outside.
At your appointment
When you arrive at our dental office, you will be asked to wait outside until we are ready for you. This helps us to reduce the number of people we have inside and the amount of time that you're close to others. Your temperature will be taken when you enter the office. We will have hand sanitizer and hand-sanitizing wipes available for you to wipe down furniture and other things. We have covered many things so that we can easily clean between patients. We have taken these precautions to help protect you and our team while we provide you dental care.
After your appointment
Our staff will thoroughly clean all areas that were used during a visit. It's important that if you start feeling ill with COVID-19 Pandemic symptoms within 14 days of your appointment to call our office so we can properly notify others that were around you or in the same office or exam room after you.
Can I safely have a dental cleaning?
At Dental Express in San Diego, CA, we suggest you don't put off dental appointments. This is because teeth cannot heal themselves, so if you have a dental issue, it can progress to become painful and/or need an extensive dental procedure, such as periodontal disease treatment.
What about dental emergencies?
Never neglect what you feel is a dental emergency since it can seriously impact your overall health. For example, if an infection is left untreated, it can get into the bloodstream and cause serious health problems.
Call us right away if you're having a dental emergency, including:
Broken tooth

Severe bleeding in the gums

Infection

Severe tooth pain

Swelling in the gums or face

Abscess
We can safely treat your dental emergency and will follow all CDC guidelines while you're in our dental office.
Learn more about dental safety at Dental Express
At Dental Express in San Diego, CA, we diligently follow all CDC guidelines to best protect our patients and our staff. We can explain everything we are doing to protect you and our staff before you even visit our dental office. While keeping yourself and others safe from COVID-19 is important, so is your routine dental care. More than ever an efficient oral hygiene routine from home is important as it helps to keep your teeth and gums as healthy as possible in between dental appointments. To schedule an appointment for a dental exam or dental cleaning, call our San Diego, CA dental office today.