On Broadway, Little Orphan Annie proudly sang "you're not completely dressed without a smile." But what if your smile doesn't give you a lot to sing about? A good smile is about much more than looking great—straight, white teeth often indicate good oral health. Of course, it's also a huge boost to self-esteem. Studies show that those with white straight teeth tend to be seen not only as more attractive, but smarter as well.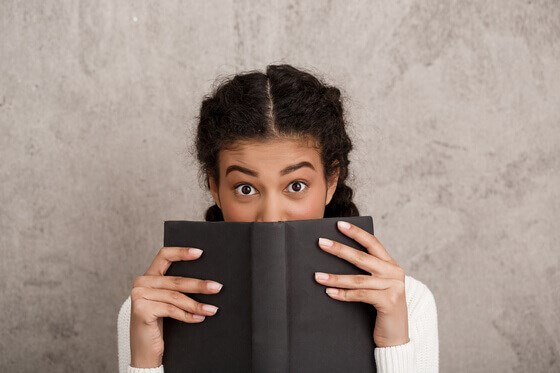 Could your smile be better?
We've compiled this useful quiz, along with some practical tips to help you. Print this list, answer the questions, and then show it to one of our Dental Express professionals.
1) Look in the mirror. What color are your teeth?
Brown
Off white
Perfectly white
If your teeth are stained, the biggest offenders are coffee, tea, and tobacco. If you don't stop using these products, you won't be able to maintain a white smile—even if you've had treatment. Tobacco use is one of the worst things for your health: it not only damages your teeth, but it also increases your risk of oral cancer. There are several Smile Brighter Teeth Whitening options available. While over-the-counter whitening trays are easily accessible, the bottom line is that they aren't as effective as treatment from your dentist. Even worse, some of these home treatments can cause sensitive teeth, gum irritation or less-than-stellar results. Dental Express offers options such as in-office tooth whitening and customized trays that are specifically designed to fit the shape of your mouth.
2) Are your teeth crooked or misaligned?
In the past, braces were primarily used by junior high and high school students. But now, adults have realized the value of having a straighter smile. Newer technology is making it easier and more affordable than ever. Dental Express offers SmileCorrect, an affordable way to get a straighter smile for only $200 a month. Why are straight teeth so important? Crooked or misaligned teeth make it difficult to floss and clean between teeth. As a result, bacteria accumulate and multiply, leading to plaque. Plaque build up in turn leads to cavities. If cavities are too deep, you may need a root canal.
3) Are any of your teeth chipped or discolored?
A crown is a good way to cover teeth that are discolored, chipped tooth, or cracked teeth. A crown can make your tooth stronger and improve its appearance. Crowns can also be used to attach bridges, protect a weak tooth from breaking or restore one that's already broken.
4) Do you have missing teeth?
Missing teeth not only present cosmetic dentistry grants concerns: They can also damage healthy teeth. Constant chewing can eventually shift your bite over time, causing healthier teeth to move out of place to fill the gap. Dental implants are a popular and effective way to replace missing teeth. Surgically placed in the upper or lower jaw, they function as a sturdy anchor for replacement teeth. Made of titanium and other materials, implants are designed to hold restorations like Dental Crown and Bridges. Dental implants are a long-term option and also blend in with your other teeth, helping to restore your smile.
Can you afford cosmetic dentistry?
The cosmetic dental crowns may be more affordable than you think. Many dentists offer payment plans. Our SmileCorrect offers low monthly payments with no credit check. Depending on your individual dental insurance policy, some procedures, such as crowns, may even be partially covered. Contact us for more information or to schedule an appointment. Dental Express offers dental care for the entire family, including SmileCorrect, implants, emergency dental care and maintenance services. With two convenient locations in San Diego, our practice features compassionate care coupled with state-of-the-art technology. Contact us to schedule an appointment today.
---
Sources: Oral Cancer Foundation. "Risk Factors." Online. American Dental Association. Mouth Healthy. "Ways to Improve Smiles." Online. American Dental Association. Mouth Healthy. "Crowns." Online.