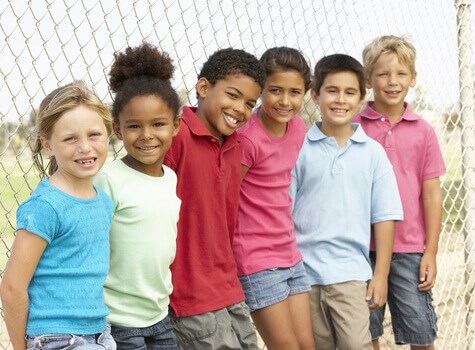 Maybe it starts with a dull, throbbing pain. Or perhaps your child complains that it hurts when she bites down on something hard or opens her mouth really wide. These are all indications that your child could have a cavity. Obviously, getting that child's first cavity filled might create anxiety in your little one; but you can help your child establish a healthy relationship with the dentist — even in these younger years — by taking care of this child's first cavity in the best way possible. Our own Dr. Casey provides a few tips for parents.
First and foremost: Stay calm
Some of us are still anxious about going to the dentist well into our adult years; but it's important to keep in mind that your child will pick up on your anxiety. You can be confident that our Dental Express staff and dentists will go the extra mile to make sure your little one is comfortable. Feel free to call us ahead of your child's cavity filling to let us know if you have concerns about her anxiety.
Avoid telling your child that a filling is a punishment
It's a simple tip, but easy to overlook: timing. Now is not quite the best time to admonish your child for not brushing her teeth or flossing every day! Hold off on having that conversation until after the procedure has been completed.
Talk about the procedure ahead of time
Explain what will happen – but be careful of providing too many details. It's important for your child to understand what to expect in age-appropriate vocabulary. Explain what she'll see and hear, so she's not surprised by the "whirring" sound of the drill, but steer clear of using clinical words like "needles" and "drills." Watching a few videos ahead of time will help! Check out "Dudley the Dinosaur," the American Dental Association's ambassador for good dental health. Dudley and his friends learn a lot about going to the dentist in their animated adventures. Sesame Street also has a classic Elmo's World video about visiting the dentist.
Speak to us about the possibilities of laughing gas or sedatives
Sometimes, a sedative is needed to help younger children when they are having a cavity filled. However, this is not the right choice for everyone. We'll carefully evaluate your child's unique situation. Ask me or any of our dentists your questions about using them for this procedure.
Use this opportunity as time to get to know our staff
Hopefully, your child has already met members of our health care team. However, if you're new to the area, we want you to know that you and your child are always welcome in our office. We find that it's often useful to have a "getting to know you" meeting with your child before treatment. We'll show your child the dental chair, the ones who will be caring for him or her, and help ease the anxiety of being in a new place with funny smells and a lot of noises. This way, your child will have a better idea of what to expect. Of course, if your child's cavity requires immediate attention, we'll schedule an appointment as soon as possible. As always, we welcome walk-in appointments from both new and established patients.
A trip to the dentist shouldn't be frightening
Do you remember your first trip to the dentist? What were some of the thoughts or feelings you had? If you were nervous or apprehensive, realize that your child may be experiencing the same thing. It's natural to be uneasy when facing a new experience; that's why it's so important to establish a great relationship with the dentist before a cavity appears. We've even compiled a list of 5 ways to make your child's trip to the dentist a fun experience. Just remember: we've helped children of all ages through the experience of getting their first cavity filled. We want to be partners in your care and serve your whole family. Questions? We welcome the opportunity to provide any information you need. ___ Dental Express offers dental care for the entire family, including SmileCorrect, implants, emergency dental care and maintenance services. With four convenient locations in San Diego, our practice features compassionate care coupled with state-of-the-art technology. Contact us to schedule an appointment today. ___