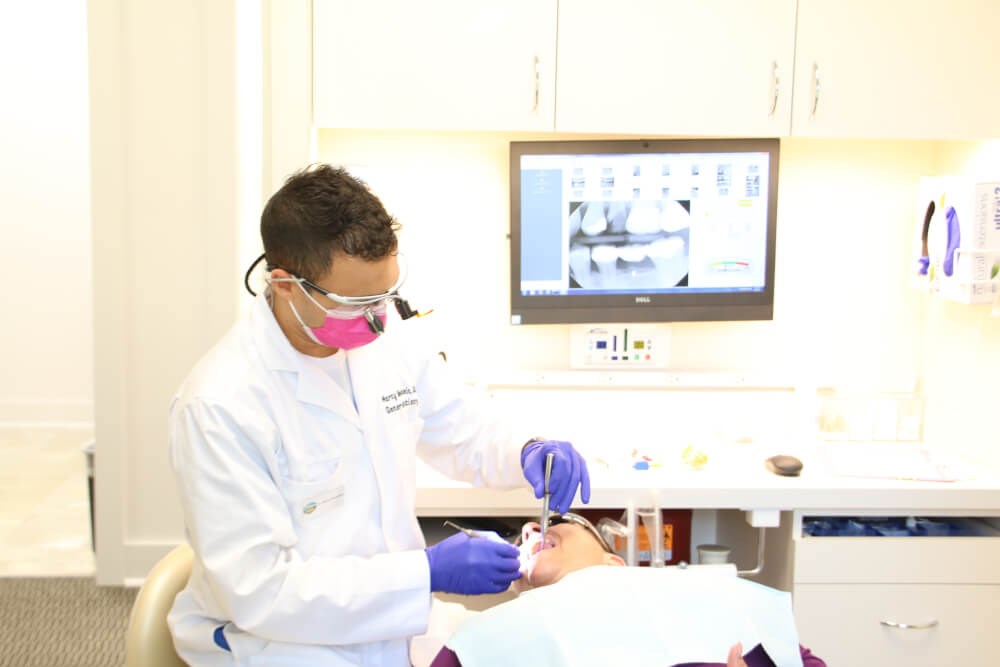 EVERYTHING YOU NEED TO KNOW ABOUT PROFESSIONAL TEETH CLEANINGS
It's clear that there are two types of people in San Diego, CA: people who visit the dentist two times a year each year to get a professional tooth cleaning and then people who don't. If you're among the men and women who are getting cleanings twice a year, do you know why you're going or is it something that you have been told to do? If you aren't going to the dentist twice a year (or at all), perhaps you do not know the significance of professional cleanings. In this post, our staff at Dental Express in San Diego, CA answer some of the most common questions concerning teeth cleanings, including why you need them, what happens during a cleaning, how frequently they need to be performed, insurance coverage, and more. We hope that by the time you finish this article, you'll be ready to schedule a professional dental cleaning for yourself and each member of your family at our practices in San Diego, CA.
HOW OFTEN DO I NEED TO GET MY TEETH PROFESSIONALLY CLEANED?
As a general rule, you need to have your teeth cleaned at least twice annually. Depending upon your needs, your dentist at Dental Express may recommend professional cleanings more often to tackle plaque and tartar buildup. Additional teeth cleanings can help if you are prone to gum disease or cavities. For children and adults who request it, a fluoride treatment might be done after your cleaning to strengthen your enamel. Dental sealants are another treatment to help lower your chance of getting cavities. But brushing your teeth at least two times a day plus flossing at least once per day at home should be enough for the majority of Smile San Diego, CA patients to make sure your smile remains bright in between professional teeth cleanings.
CAN YOU HELP WITH MY DENTAL FEARS OR ANXIETY?
If you are skipping a routine cleaning because of fear or anxiety about going to the dentist, you are not alone. Modern dentistry uses gentler, more effective methods to make routine cleanings and other dental treatments easier to tolerate. But if a prior bad experience makes it difficult for you to sit in a dentist's chair, sedation choices are available to keep you comfortable and calm during your appointment. Prior to your dental cleaning, you'll have an appointment at Dental Express to ascertain whether you're a good candidate for sedation and which is a good match for you. We use nitrous oxide (also known as "laughing gas") that can be used throughout your appointment. It will keep you awake, but calm and relaxed throughout your cleaning. Your dental team may go over just what to expect before, during, and following your sedation in your consultation.
HOW MUCH DOES A DENTAL CLEANING COST WITHOUT INSURANCE?
If you do not have insurance, most dental practices in San Diego, CA can make your dental cleaning easy to afford. Dental practices usually take most forms of payments, including low-interest medical financing. At Dental Express, we help all our patients make their dental care easy to afford for themselves and their families. Remember that a professional cleaning two times a year may help prevent larger issues like cavities, gum disease, and more. Preventing these dental problems can help you save time and money on procedures like tooth colored fillings and periodontal surgery.
WHAT CAN I DO AT HOME TO KEEP MY SMILE HEALTHY?
To keep your smile bright and healthy between cleanings, you have to develop and adhere to a home hygiene routine. This means brushing your teeth at least two times every day in addition to flossing at least once per day. Make sure that you are switching to a new toothbrush (or brush head if you are using an electric toothbrush) at least every three months or earlier if the bristles are worn out. After your cleaning, ask your team about proper brushing and flossing techniques so you are getting the most from your cleaning routine. You hygienist can also aid you with product suggestions, such as toothpaste to help if your teeth are sensitive. Besides brushing and flossing, you may use mouthwash or a travel toothbrush throughout the day to remove stains and debris.
DO I REALLY NEED A PROFESSIONAL TEETH CLEANING?
Even when you brush twice daily every day in your home, you might still be missing some spots of your enamel. Your back teeth are full of spots that are awkward for you to reach on your own. A professional teeth cleaning removes plaque and tartar from your enamel before they can turn into gingivitis or cavities. Visiting a dentist in San Diego, CA at least twice a year for a dental cleaning may save you the time and cost of more treatments (by way of example, scaling and root planing, tooth-colored fillings, as well as root canal treatment, and oral surgery).
WHAT HAPPENS DURING MY PROFESSIONAL TEETH CLEANING?
When you relax in the dental chair, your team will start your cleaning. Some practices use an ultrasonic tool to loosen buildup out of the enamel before switching to a manual instrument. Every tooth will be carefully scaled to remove tartar and plaque, especially along your gumline. Following this, your hygienist or dentist will polish your teeth. The polishing process helps to remove stains and brightens your smile. The last step of cleaning is flossing between your teeth. If you are concerned about your flossing technique, now is a great time to receive advice from your hygienist.
SCHEDULE YOUR NEXT DENTAL CLEANING
If you want to make sure you and your family have healthy, bright smiles, now is the right time to schedule appointments to get a cleaning at a Dental Express practice close to you in San Diego, CA. If you are hunting for an experienced group of dental professionals who use advanced techniques and tools, contact Dental Express to schedule a cleaning. Our team helps San Diego, CA patients of all ages restore and maintain their oral health. If you've got dental fears or anxiety about visiting the dentist, ask about scheduling a consultation to get sedation dentistry. It's our aim to deliver a positive experience that keeps you coming back to look after your smile for a long time.