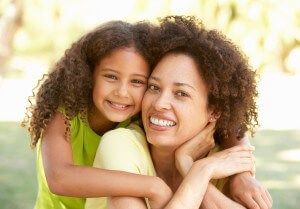 It's one of the simplest and most effective ways of creating a winning smile. Veneers are thin, customized, shells that fit over the front of your teeth. This is a very common procedure that can be performed on patients of any age. They're most effective for creating whiter teeth, as well as correcting ones that are chipped, stained, crooked or broken. In some cases, porcelain veneers applied can be in two office appointments, depending upon what type of equipment your dentist has available. Ever wonder how veneers are made and applied? We'll take you through a step-by-step process.
Is veneer good for teeth?
Veneer teeth are the natural alternative to your damaged teeth. With the treatment, you don't need to know how to regain your smile as they are beneficial in returning your smile apart from strengthening your teeth. Using the treatment, you can get a brighter and healthier smile.
How are dental veneers applied?
Dentists consider many things in the veneer application process and start the process by grinding teeth and making a suitable impression to put on your teeth. Besides it, the step-by-step guide for the treatment is in the drop-down list to enhance your knowledge about the treatment.
First, your dentist will evaluate your teeth. Dental veneers aren't for everyone. Your dentist is the best resource for determining the extent of the benefits you'll receive from this procedure. Once dental veneers are placed, they cannot be removed. It's important to communicate your desires and expectations to your dentist.
Second, your tooth will be shaped to make room for the veneer. Your dentist will remove a small amount of enamel from the front of your tooth. While the amount may vary, in general, it is 1.5 mm (roughly 1/16 of an inch). Your dentist will also remove any evidence of decay and carefully shape the teeth to correct any chips or gaps.
Third, the correct shade will be selected. Lighter shades will create a whiter smile, but don't go too white—doing so will look unnatural. Often, it only takes two or three shades lighter to make a dramatic difference.
Fourth, the dentist will make an impression on your teeth. Dentists use a type of impression putty or, in certain cases, sophisticated optical cameras to get a precise model of your teeth. This impression will be used to create the veneer to ensure an accurate fit.
Fifth, the veneers will be created. Some dental practices have access to equipment that enables them to create veneers in-house, meaning it doesn't have to be sent to a dental lab to be processed. If lab services are needed, it may take up to two weeks for the final veneers to be completed. In the meantime, the dentist will place a temporary covering over the teeth to protect them.
Finally, the dental veneers are placed. Your dentist will carefully evaluate the size and shape of your new veneers to ensure that they're a great fit. He or she will use a specialized bonding material to "glue" them permanently in place.
Maintaining Your Veneers
Your veneers have been placed, but that's not the end of the story! It's important to care for them because they can still be stained. This is why most dentists recommend avoiding coffee, tea, red wine, and other drinks that can damage your teeth. It's also important to realize that, depending upon your dental coverage, most insurance companies will not cover the price of porcelain veneers if they are done solely for cosmetic reasons because it is a Cosmetic Dentistry Escondido treatment. Speak with your dental office's financial representative. Many have access to information on payment plans and financing options that can help. Creating and placing dental veneers is a common, straightforward process that provides long-term results for a beautiful smile. While they can give you a beautiful smile, they aren't right for everyone. Be sure to speak with your dentist, who will provide a wealth of information on how veneers may benefit you.
Professional Teeth Whitening Services Are Another Option
While dental veneers are used to give you a whiter smile, they aren't right for everyone. You can also opt for our professional teeth whitening services which provide better, longer-lasting results than over-the-counter alternatives. We use customized trays and in-office, light-activated whitening to give you the smile you deserve. Contact us and we'll show you how to make your teeth brighter, whiter and healthier.